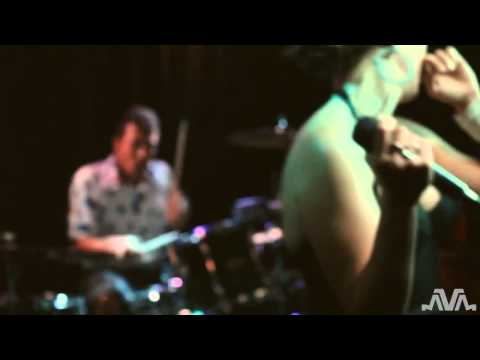 It has never been a secret that Dry River Yacht Club is one of my favorite local bands, not only on record, but live on the stage–I have tried on countless occasions to defy the urgency to dance and it has never once worked, by the end of every set I've witnessed I am a sweaty mess and well worn thin from moving non stop for an hour or so. It only makes sense that their new video, brought to us by the fine folks at Music Venue Menu, for "Dead Mother Dearest" captures them live at the Sail Inn in Tempe–and capture them it does. The video does Dry River Yacht Club great justice in showing just what it is that makes them an amazing live act and hones in on the absolute madness that is their generous and inspiring performance. It's also fitting that the song itself, "Dead Mother Dearest", is presented here live, as it is on this years brilliant EP, Family Portraits: Calm Mutiny. On that EP the song is a serious highlight and shows off how effective they are in the setting they are most comfortable in: on the stage, fans dancing and roaring away to the sound of this crazy, gypsy, Americana drenched indie rock washing them in a grand shower of sounds so fine.
I think what I wrote in the March 2011 issue of JAVA Magazine summed up this song accurately:
"Because of the quality of Dry River's live performances you'd almost mistake the next song for something recorded in a full on studio, but alas, this took place at the Rogue and "Dead Mother Dearest" is simply amazing or as the band would happily agree with its lead singer's opinion, "The live track is awesome." Yet another live favorite, which is assuredly why they included it here, this song and specifically this live recording shows exactly what makes DRYC so great and at the same time so popular. They take music that is anachronistic and out of context, with lyrical content that is absurdly dark and brilliantly out of step with the times and make it all relevant, house crashing brilliant, beautiful dance music for those who just love to move to music made right. It's that simple.  In this case it's a song about "how rats kill humans", plague material from two centuries ago, really—yet, it's brought to life in the modern day with eclectic and esoteric musicianship turned on its head to present a number that finds crowds of hundreds dancing to it weekly. That's amazing."
I don't think there is any reason to attempt to trump that. So enjoy this amazing song, the brilliant video and the sound of Dry River Yacht Club. There is almost nothing better or more eclectic available in town and if you haven't seen them live yet or heard their records I can't urge you enough to buy their records and get to their next show with haste.  You will not regret the time you spend with this wonderful collective of amazing musicians. And then watch the video again and again, this is the Dry River Yacht Club live: a sound as infectious as it is, quite literally intoxicating, a buoyant experience which assures everyone that while the river may well be dry, this yacht club floats and is willing to take everyone along for a stunning ride.