Ladies and gentlemen, we have a very special presentation today. Though it has been a year since this footage was documented, I have waited with eager anticipation for this twelve minutes of film to be released. My former intern and Sounds Around Town partner in crime Sara Dalton has been instrumental in a number of things concerning this blog over the last year for which I can never thank her enough. One of the things we talked about early on was editing the footage and making a short film from her time with Future Loves Past on the road and performing at SXSW 2012. Watching the film now, it seems timeless–this could be any year, any band, anyone on the way with eager anticipation of playing the great annual festival of Austin, Texas. The difference is that we have Sara who has spent hours upon hours sorting through the footage that she, Tristan DeDe and Ari Leopold shot on this trip and has edited down to a palpable experience of a band on the road and experiencing very nearly everything you could hope for and everything you hoped would not. The film is brilliant, the band is brilliant and you can look for cameos from members of Sun Ghost, Japhy's Descent and Danger Paul throughout. Sara may add more to this in future days to add to the enjoyment, but for right now we have this amazing work.
In March of 2012, Future Loves Past was given the opportunity to attend Echo Cloud Production's SXSW Showcase along with a few other local Arizona bands. This is the story of their journey from Tempe to El Paso, San Antonio, Austin, South Austin and back.
Presented by Sounds Around Town.
Filmed by Sara Dalton and Tristan DeDe.
Edited by Sara Dalton.
With film contributed by Ari Leopold.
Music by Sean Wintrow.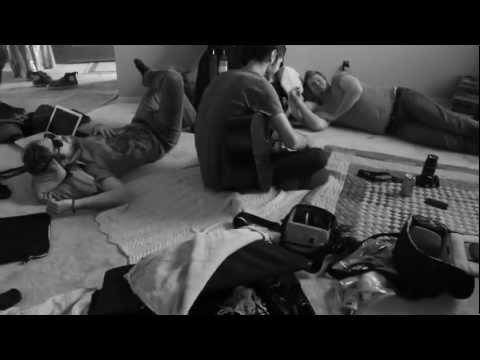 You can catch Future Loves Past twice this weekend. First, you can catch them on Saturday night where they will be celebrating Long Wong's 3 Year Anniversary, then see them at the McDowell Mountain Music Festival closing out the local stage on Sunday Night. Both nights will be worthy of your attendance as this amazing band has been continually stunning minds for some time.